The Competition
The aim of the competition is to design an anti-bullying poster to raise awareness of bullying and to promote a positive and safe environment for our pupils.
The designs should be eyecatching and they should have a clear message relating to the topic of bullying.
The Prize

The winning entry will be displayed around the school and the author will receive a chocolate bar.
The winning poster and some of the runners up will also be published on our website so that our entire school community to see the work our pupils have produced.
How to Enter
The competition is open to all of our pupils and the posters can be created using any medium. Completed entries must be handed to Tana or Mr Atkin-Reeves before the competition ends.
Closing Date
All entries must be received by Friday 10th June and the winners will be announced shortly after.
Credits
This competition was arranged by one of our amazing TA's Tana Nilasova and the competition poster was created by Tana and Kyle, one of our inspiring year 8's.
And The Winners Are: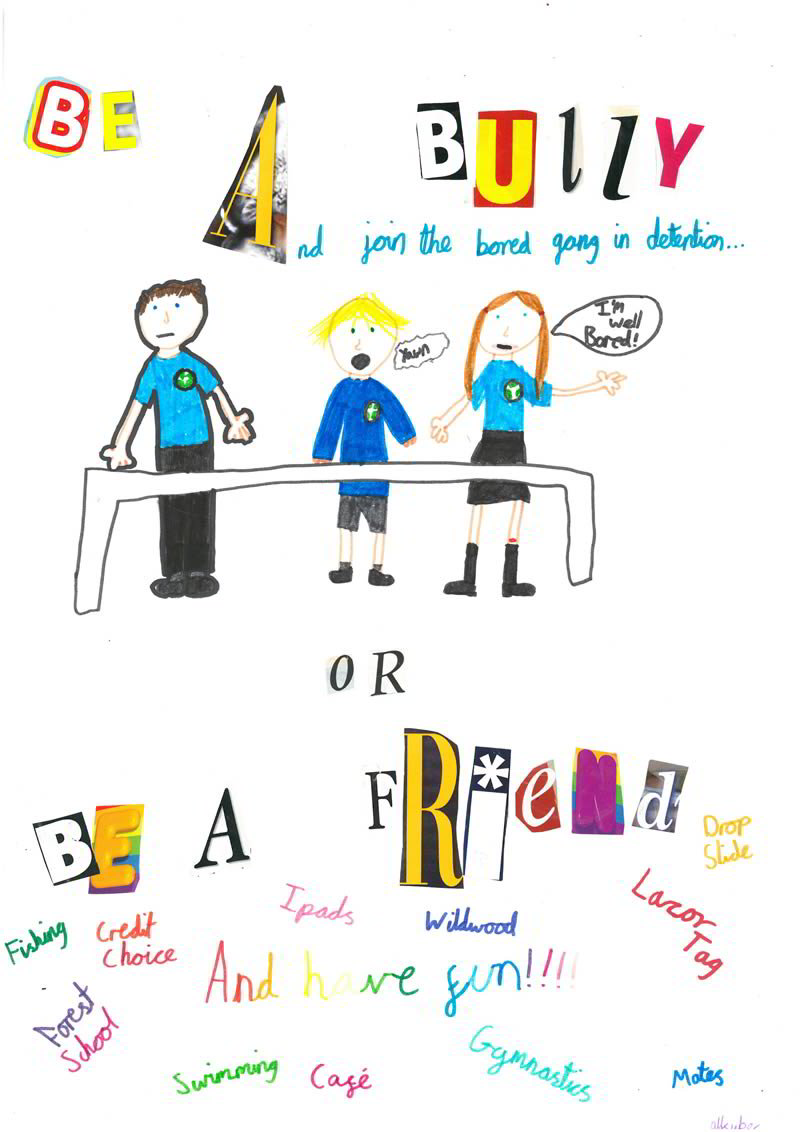 Be A Friend Poster by Alisha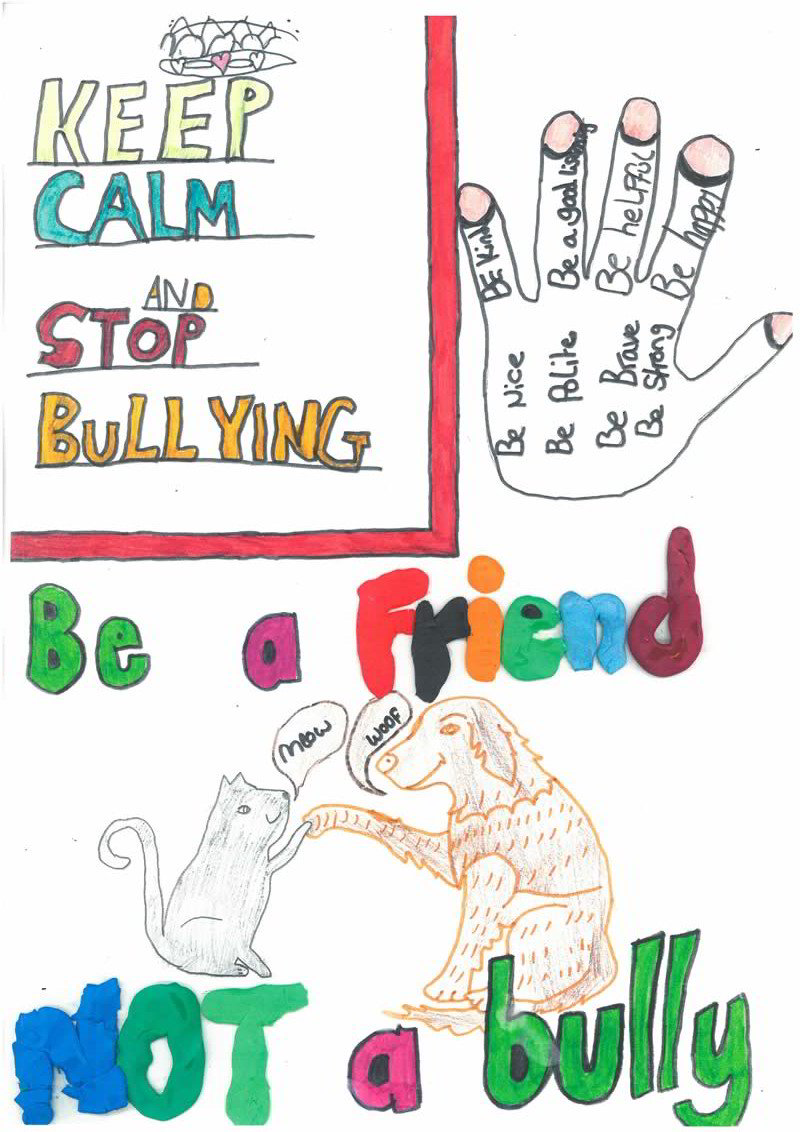 Keep Calm And Stop Bullying Poster By Chloe